Pretty much a collection post for updates regarding the Daniels Family. My attempt at the Differences in the Family Tree Challenge.
(
Who is Who?
Collapse
)
(
Downloads this way
Collapse
)
Myshuno Prompt: Rainbow Skin
Characters: York Daniels, Kaede Daniels, River Daniels, Angie Daniels, Oscar Daniels, Brian the Bigfoot
Rating: G
Summary: York asks his family for some help on assignment
Notes: Takes place a few months after the birth of Kaede's second child so consider this a spoiler. But other than that this is just meant to be a little slice of life kind of moment.
Word Count: 821
Card can be found here:
http://jens-sims.livejournal.com/83073.html
(
So you want to know my favorite color?
Collapse
)
Myshuno Prompt: Favorite Colors
Myshuno Prompt: They're Out There
Myshuno Prompt: Being in the News
Myshuno Prompt: "This is not how I pictured it"
Current Music:

To the Moon OST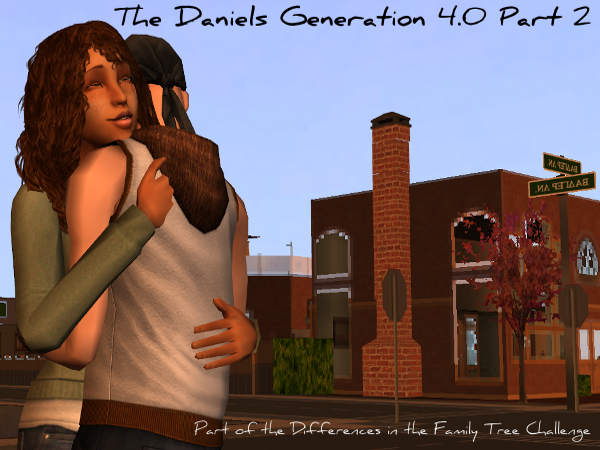 PLEASE READ PART 1 of PART 2 BECAUSE THE FULL PART 2 WAS TOO LARGE FOR LJ.
(
Gotta be honest. At that moment, I felt like I was on top of the world.
Collapse
)